ACCIDENTAL MEETINGS AND FLEXIBLE BORDERS
(2017)

three folded maps
105 x 98 cm
black and white prints on paper
red transparent stickers


Part of Holland, an album and project of Mark Lotterman.

An unexpected meeting between two people is like falling in love with someone with whom you never expected you would. It tugs at the boundaries in which you think you exist. A connection between two people, coming from different places, who change or confirm each other's identity. It is this meeting that Mark Lotterman's refers to in the song Norway.

The people in the photographs have been captured in various places in the city. Separate figures that have nothing to do with one another. They have been brought together later on, creating staged meetings. They stand in positions that are too intimate for strangers, yet the distance between them is still present.
The figures have been printed on paper in the shape of a map. If you would lay a map of Rotterdam under one of these maps, the red dots will show you the location where the figures where photographed.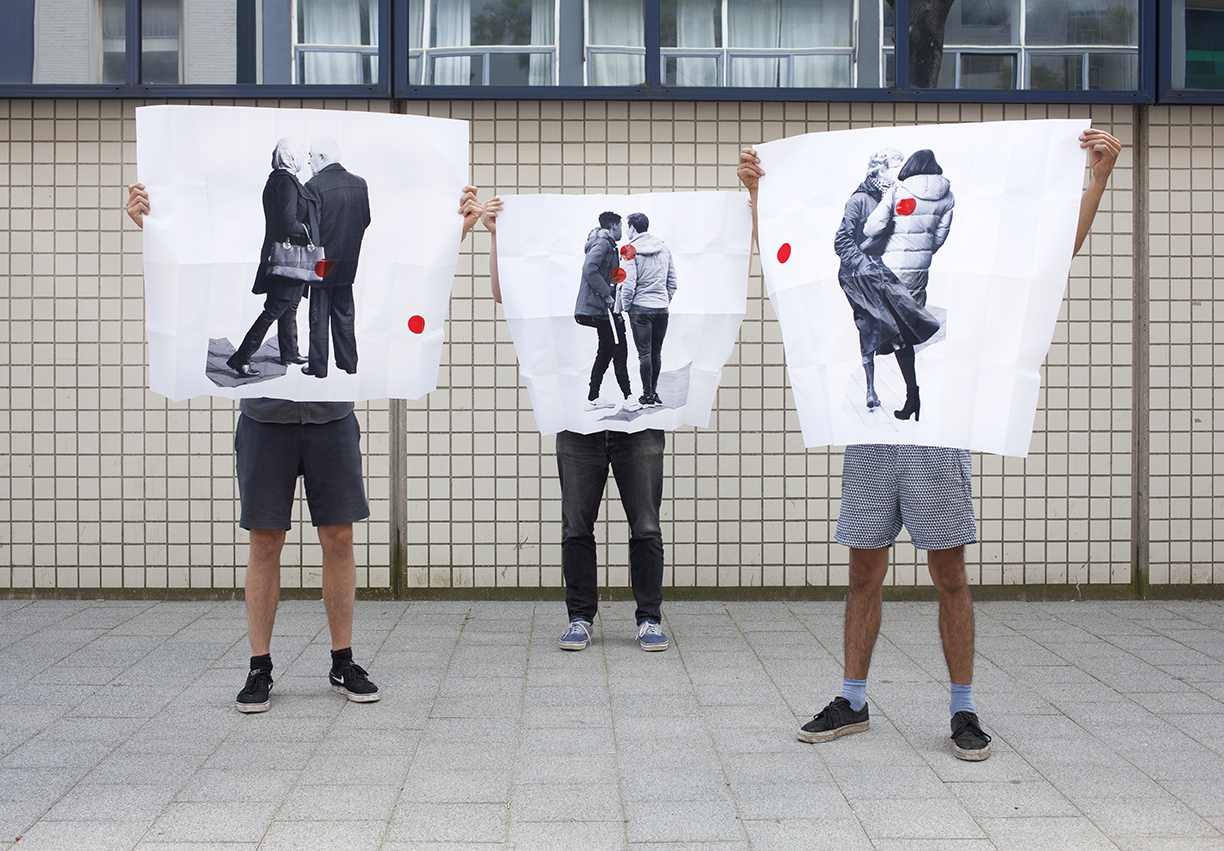 Aert van Nesstraat x Graaf Florisstraat

Schouwburgplein x Mauritsweg

Westersingel x Erasmusbrug