AUTONOMOUS WORK
PUINHOOP (?),
TABULA RASA (2018),
FULFILL (2018),
DIA-BOEK (2018)
,

WE KUNNEN LIEGEN OVER WAAR WE ELKAAR ONTMOET HEBBEN (2018),
TINDERDIALOGEN (2017),
MONTAGE (2017),
GULTIGKEITSDAUR (PERIOD OF VALIDITY) (2017),
ACCIDENTAL MEETINGS AND FLEXIBLE BORDERS (2017)
,

A701 (2016)

,

EEN PLEIDOOI VOOR MEER RUIMTE ZONDER BESTEMMING (2016)

,

PLEASE RETURN THIS BAG TO A PARTICIPATING STORE FOR RECYCLING (2015)

,

1100 GULDEN, EEN PAKJE SHAG EN EEN AANSTEKER (2015),
THE FRIENDS PROJECT (2012 - ONGOING)
THE FRIENDS PROJECT
(2012 - ongoing)

The subject of this work is a group of twelve friends. So far, the work contains four parts about them: Ik heb vriend broer zoen vriendin lief (2012), Where they are now (2013), White (2015) and Parents (2017). Over the years, people are changing, situations are changing.

IK HEB VRIEND BROER ZOEN VRIENDIN LIEF
(literal translation: I love friend brother kiss)
(august 2012)

book

10 x 10 cm
12 black and white pictures
grey cardboard
black elastic
WHERE THEY ARE NOW
(november 2013)

photoprints

12 photographs
on newspaper paper
21 x 29,7 cm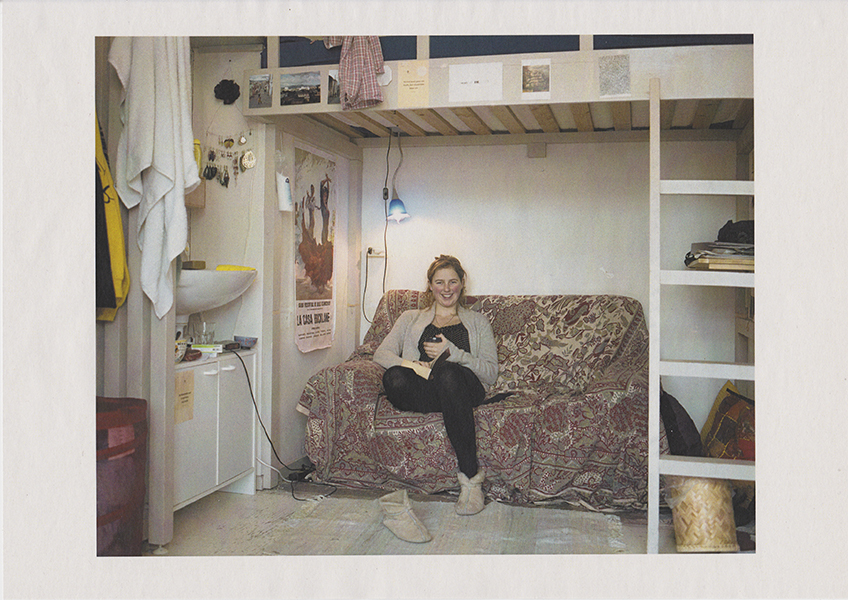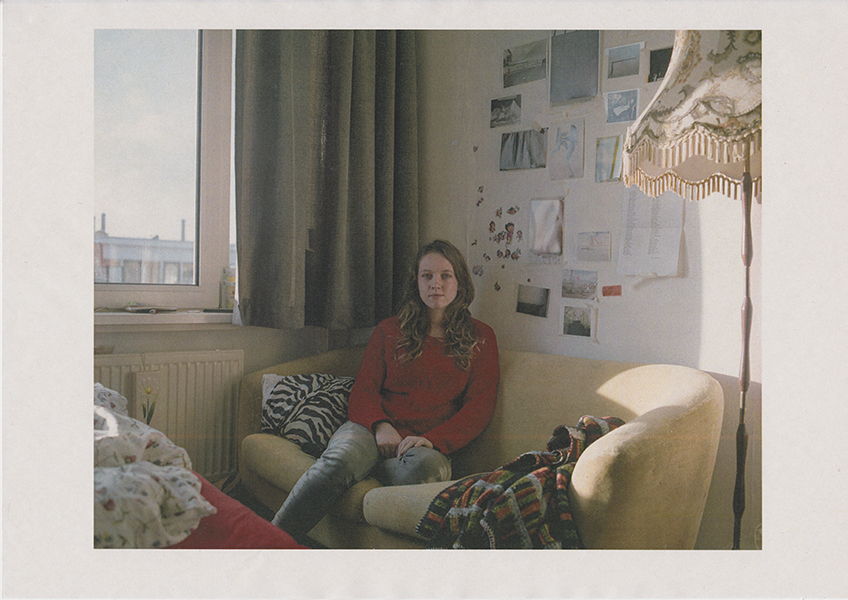 WHITE
(summer 2015)


This series exists out of more than 500 photo's. A small selection.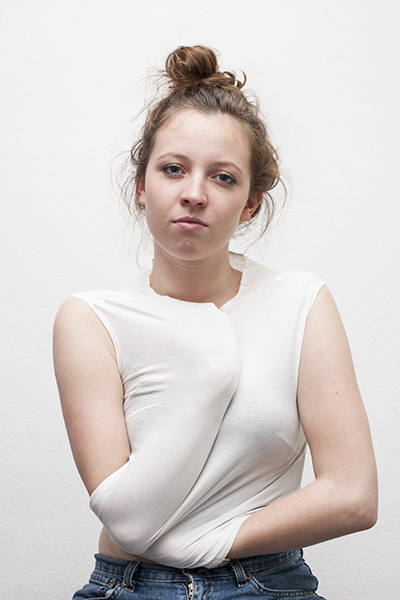 PARENTS
(winter/spring 2017)